New Bikes from Jamis & Reid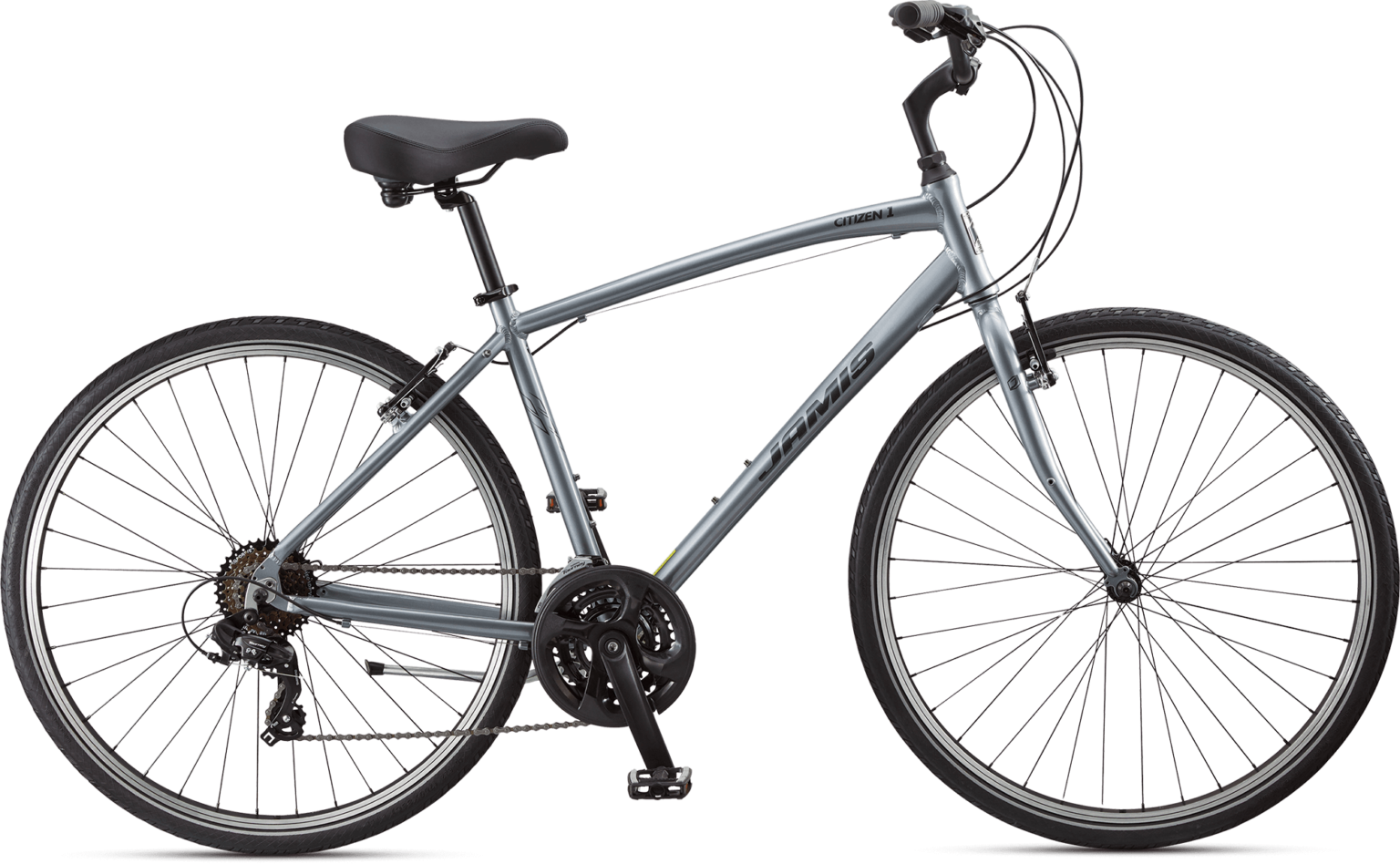 New Bike Update (as of 8/29/23)
_______________________________
In order to accommodate our very strong rental bike demand our available new bikes are greatly reduced.  We are not going to be getting any new bikes in stock this fall.  We're very sorry. Please visit our community bike shops to see what they have in stock.

We've been a Jamis dealer for a few years now and really like the product quality and performance for the $$ which we believe you will as well.  If you don't see a model, size or color that you like please let us know and we'll give you a price and ETA on getting it for you from the Jamis warehouse.

Who's Jamis?
Founded in 1979 by Ron Jamis and purchased by G. Joannou Cycles in 1989, Jamis Bicycles is an established U.S. bicycle brand well known for its complete   product line including high quality made road, mountain, commuter, recreational and youth bicycles.

Jamis Bicycles have won numerous design awards including Bicycling Magazine's Editor's Choice Award 12 times and Mountain Bike Magazine's Bike of the Year twice. Athletes on Jamis products have competed at the elite level of racing including the UCI World Cycling Championships, Kona Ironman, AMGEN Tour of California and more.

Jamis Bicycles are currently sold throughout the United States via independent bicycle dealers and in over 77 countries worldwide. For more information on the full line of awesome Jamis bikes check out: www.jamisbikes.com




Who are Reid Bikes?


"Reid Bikes was established in Melbourne, Australia in 2009 when I was looking around for a new bike to get some exercise. I was shocked at the prices being asked by bike shops at the time and started to look into it.
I saw an opportunity to create my own brand of bikes that were high quality, looked great and – most importantly – were affordable and made it easier for everyone to get riding.
After more than a decade and over half a million bikes sold, it looks like there were a lot of like-minded people out there who wanted a better option.
Our disruptive approach and passion for making great products that give people the freedom to move has seen Reid continue to thrive in Australia – and now find a home in over 20 countries through more than 800 retailers around the world."
Full information on the line-up of bikes that Reid offers: https://www.reidbikes.com

Note:  We do NOT ship anywhere; all products sold thru our web site are for local pickup only or for services provided on the MSU campus only.  If our hours of operation don't work for your schedule we can arrange for after-hour pickups using combination key lock boxes.
---

What size bike should you buy?
Bikes are a lot like clothing; it's hard to know if they fit until you try them on.  If you're shopping online you obviously can't test ride our bikes (and we generally only have a fraction of our bikes on hand that we stock as our showroom is pretty small)

There are many helpful articles online to help you figure this out.  Here's a good article (with sizing charts for mountain & road bikes too) to get you close.  If you buy a bike that you think doesn't fit you, our staff can oftentimes make some simple adjustments to make it fit better, or change some components to improve the fit.  We can also exchange bikes (within a day of picking up) if there's another one that fits better, or, if there's nothing that'll work then we'll refund your purchase (again, within a day of picking up - a deduction may apply if kept longer or damage occurs to the bike).