Other Services to Encourage Bicycling @ MSU
MSU Bikes provides a variety of services to encourage bicycling at MSU: bike rentals (short to long term), a full-menu of repairs, secure bike parking, commuter route coaching and more.


Gift Cards
A great way to spread the joy of bicycling, give someone some cash to help them with their ride or to buy a ride!  Buy in $10, $20, $50 or $100 increments!
The Brake Room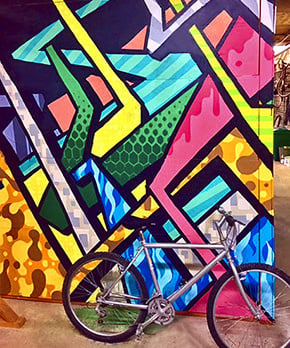 Are you a student and want to learn how to repair or maintain your bike for free? Learn to work on your own bike in our fully-equipped workshop, the first bike repair workshop on campus for MSU Bikes. You'll learn how to repair your bike from our experienced staff, who work for MSU. The Brake Room is also a place to just come and hangout with other people who share a passion for sustainable non-motorized transportation!  If you're faculty or staff purchase your session access below.  Follow the Brake Room for news/ updates on Facebook here.  More info. here.



Safe - Secure - Covered Bike Parking
Go here for more information about this service ; apply for/ purchase access online below.



Other Bike Commuter Services
Go here to learn more about our other bike commuter services such as commuter route coaching.